About the Voluntary Carbon Market Global Dialogue
Fulfilling the promise of the Paris Agreement will require the widespread adoption of more ambitious mitigation commitments and significantly scaled-up flows of finance, technology, and capacity to developing countries. Well-designed voluntary carbon markets can help to achieve both aims.
Between June and October 2021, the Voluntary Carbon Markets (VCM) Global Dialogue undertook a comprehensive and extensive stakeholder consultation process about moving the supply-side of the voluntary carbon market into the center of discussion about how these markets can be best designed and deployed. The initiative was designed to strengthen complementary initiatives that consider carbon market integrity from the perspective of carbon credit buyers.
By engaging with developing countries' governments, private sector, and civil society, the VCM Global Dialogue identified how voluntary carbon markets can contribute to the achievement of the goals of the Paris Agreement, support national climate plans and local priorities, stimulate sustainable development, and unlock greater levels of private investment. The Global Dialogue took place in a number of steps to engage a broad range of stakeholders across Asia, the Pacific, Africa, Latin America and the Caribbean.
The VCM Global Dialogue released its final report in October 2021, on the cusp of COP26 in Glasgow.
---
The implementation team for the VCM Global Dialogue was led by Climate Focus, the Indonesia Research Institute for Decarbonization (IRID), SouthSouthNorth (SSN), and Transforma, together with a team of leading carbon market experts and analysts, and with the support of Verra.

Climate Focus is a pioneering international advisory company. We support our clients with shaping and navigating through international and domestic climate policies, accessing climate finance, and engaging with new climate mechanisms and cooperative approaches. Climate Focus has offices in Amsterdam, Rotterdam, Berlin, Washington DC and Bogotá.
People
Charlotte Streck
Charlotte Streck is a co-founder and director of Climate Focus. She serves as an advisor to numerous governments and non-profit organizations, private companies, and foundations on legal aspects of climate policy, international negotiations, policy development, and implementation. She is also a renowned international expert on climate change mitigation, forests and agriculture. Prior to founding Climate Focus, Charlotte held the role of Senior Counsel with the World Bank in Washington, D.C. from 2000 to 2005. 
Charlotte serves on several advisory and investment committees. She serves on the boards of the Verra standards organization and the German Foundation for the Future of the Carbon Market, and is a the independent member of the Althelia Climate Fund. She is on several editorial boards, and an associate editor of the Climate Policy journal.  She is a very prolific writer and has edited half a dozen books. 
Concerned about communicating the complexity of environmental problems, Charlotte dedicates a part of her time to projects that use the enthusiasm ignited by the arts and sports to raise awareness for climate change.
Charlotte holds degrees from the University of Regensburg (MSc in Biology) and Humboldt University (JD and PhD in law). She is an honorary Professor of the University of Potsdam, and a lecturer at the University of Bayreuth. 
Adriaan Korthuis
Adriaan Korthuis is a co-founder and director of Climate Focus. He is the strategic advisor of companies, government agencies and international organizations across the globe. He possesses a profound knowledge of climate change projects and market dynamics. He is a strong promoter of private sector engagement in climate finance and has a keen eye on the interaction between public sector policy development and private sector engagement. Prior to co-founding Climate Focus, Adriaan set-up and managed the programs for purchasing carbon credits from the Clean Development Mechanism and Joint Implementation on behalf of the Dutch Government. 
Adriaan enjoys presenting to large and small audiences, and breaking down complex information on climate finance and climate policy into understandable terms that allow business developers and policy officers to make an informed decision. Being compassionate about turning his own city – Rotterdam  – more sustainable, Adriaan has been one of the initiators of the Rotterdam Call for Climate Action. This business initiative has contributed to a stronger climate policy of the local city administration. 
Adriaan holds a degree from Wageningen University (MSc in Food Science) and is a trained Moderator of Logical Framework Workshops. 
Lieke 't Gilde
Lieke 't Gilde is a senior climate policy consultant at Climate Focus. She advises governments on designing and communicating carbon pricing policies, and supports both governments and the private sector to navigate the voluntary carbon market and Article 6 of the Paris Agreement. 
She recently engaged with Ghana through the UNFCCC CI-ACA project to explore the suitability of different carbon pricing approaches, and is currently working with Pakistan to design a carbon pricing communications roadmap. She has worked with several corporations to explore and design climate and offsetting strategies, and contributed to the development of several Article 6 pilot activities, staying closely engaged with the Article 6 negotiations. As part of the Rotterdamse Klimaatoproep, Lieke co-managed a network of stakeholders in the city of Rotterdam aiming to accelerate local climate action. 
Lieke holds an LLM in European and International Law from the University of Amsterdam.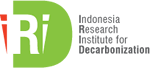 IRID (Indonesia Research Institute for Decarbonization) is an Indonesia-based think tank focusing on policy analysis and policy advocacy to support decarbonization and resilience society. IRID will be able to support and advise relevant stakeholders to promote decarbonized and climate resilient development.
People
Kuki Soejachmoen
Moekti Handajani Soejachmoen (Kuki Soejachmoen) is the executive director and co-founder of IRID. She has been working in climate change since early 1990s. Her first area in this issue was the scientific and modelling of it, especially in relation with the energy-based sector. She then continued to work on climate policy analysis as well as international climate negotiation up to present. Her involvement in international climate negotiation started in the year 2000 during the meeting in Lyon leading to COP-6 in the Hague. 
After finishing her tenure as the executive director of Pelangi Indonesia in 2010, she joined the Office of Indonesia's President's Special Envoy (PSE) for Climate Change for 2 terms (2010-2014 and 2015-2019), where she assisted the PSE in international climate negotiation, including during the preparation of the Paris Agreement. After COP21 in Paris, she was assigned to lead the Indonesian Article 6 of the Paris Agreement negotiating team.  
Her role in this project is managing the regional consultations for the Asia and Pacific. 
Paul Butarbutar
Paul has more than 28 years of professional experience in diverse sectors, including more than 22 years in the environment-related field, such as transport and energy related air pollution, municipality solid waste, and climate change. He is currently the executive director for IRES. 
In 2018, he joined PT 3GT Servis Indonesia to lead the development of hydropower plant projects in Sumatra. In 2020, jointly with like-minded colleague, he established the Indonesia Research Institute for Decarbonization (IRID), a research institute that focuses on climate-related and decarbonization issues. Currently Paul is supporting Indonesia's government as part of the negotiator for UN Climate Change Conference. 
Paul has been assigned as chairman of the Indonesian Carbon Management Association since 2011, elected as committee member for the Indonesian Renewable Energy Society (IRES), and has been assigned as Head of Division for Policy, Regulation, and Advocacy since 2015.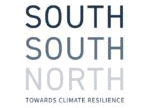 SouthSouthNorth (SSN) is a non-profit based in Cape Town. With a focus on Sub-Saharan African (including specialization in knowledge brokering), SSN is well placed to support Verra's work, both technically and through its capacity to convene and facilitate stakeholder engagement.
People
Carl Wesselink
Carl Wesselink leads SouthSouthNorth's (SSN) Decarb-Boost programme on Mobilising Investment for NDC implementation, as well as a research grant targeting innovation in Sustainable Manufacturing and Environmental Pollution. His management portfolio at SSN includes responsibility for contracts, risk, and compliance. Carl previously led SSN's work as Executing Entity of the Adaptation Fund's Small Grants Facility in South Africa, and was the Climate and Development Knowledge Network (CDKN) Director for the African region. 
Prior to joining SSN, he championed the implementation of the award winning Kuyasa Clean Development Mechanism (CDM) project, the first CDM project in Africa (and the first Gold Standard project in the world), through which he developed an interest in thermal and energy-efficiency in low-income housing. Carl started his development career working in human rights and good governance. He spent 6 years with Lawyers for Human Rights in South Africa, working on rural access to justice before moving to Kenya, where he designed and managed a large-scale civic education programme and did consulting work in the region.   
Carl holds a BA.LLB degree from the University of Cape Town and is an attorney admitted to practice in the High Court of South Africa.
Michael Gerhard
Michael Gerhard is a Project Manager for the Southern Africa Climate Finance Partnership (SACFP) backed by several years' experience working in the climate governance and climate finance space on projects for organizations such as the World Bank,  Climate Investment Funds, and the German Federal Minister for the Environment, Nature Conservation, and Nuclear Safety. Much of his work focuses on the use of progressive policy interventions to support transformative development pathways. 
Michael is a qualified attorney and holds an LLM degree in environmental and sustainable development law from the University of the Witwatersrand; his research has focused on the intersection of international and domestic legal regimes for the collaborative management of shared natural resources.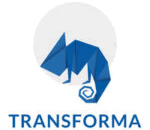 Transforma is a think-and-do tank, based in Bogotá, that performs strategic and evidence-based thinking, communication and advocacy to achieve the systemic changes required for a viable world where all beings can co-exist and thrive.
People
Sandra Garavito
Sandra Garavito Rojas has 15 years of experience in climate change policy and low carbon development. She is an originator and facilitator of international initiatives in the Colombian context that aim to accelerate low carbon transitions in different sectors at the national and subnational levels through renewable energy policy implementation tasks and carbon markets design. 
She has led several climate change initiatives in the past eight years through bilateral and multilateral financing focusing on mitigation, carbon markets and MRV; providing technical advisory services and capacity building for local partners to promote transformational actions for a low emissions economy. 
She started her career at the Ministry of Environment and Sustainable Development of Colombia where she coordinated for five years the climate mitigation agenda and initiated the Colombian Low Carbon Development Strategy. She also managed the carbon markets agenda for the energy and industry sectors at the Ministry, including the CDM opportunities and represented Colombia at the UNFCCC negotiations and the OECD meetings in mitigation and carbon market mechanisms discussions.  Sandra has engaged in the global VCM dialogue in the consultations with the private sector and is engaging Latin América stakeholders in the initiative.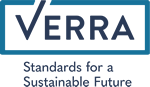 Verra manages the Verified Carbon Standard (VCS) Program, the world's largest voluntary greenhouse gas (GHG) crediting program. Over 1,600 certified VCS projects have collectively reduced or removed more than 500 million tonnes of carbon and other GHG emissions from the atmosphere, many of which are based in developing countries. Verra believes that the perspective of these projects needs to be included in the discussions about the structure of the voluntary carbon markets.