Climate Focus is a pioneering international advisory company. We support our clients with shaping and navigating through international and domestic climate policies, accessing climate finance, and engaging with new climate mechanisms and cooperative approaches. Climate Focus has offices in Amsterdam, Rotterdam, Berlin, Washington DC and Bogotá.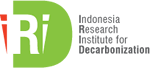 IRID (Indonesia Research Institute for Decarbonization) is an Indonesia-based think tank focusing on policy analysis and policy advocacy to support decarbonization and resilience society. IRID will be able to support and advise relevant stakeholders to promote decarbonized and climate resilient development.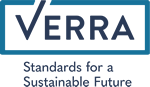 Verra manages the Verified Carbon Standard (VCS) Program, the world's largest voluntary greenhouse gas (GHG) crediting program. Over 1,600 certified VCS projects have collectively reduced or removed more than 500 million tonnes of carbon and other GHG emissions from the atmosphere, many of which are based in developing countries. Verra believes that the perspective of these projects needs to be included in the discussions about the structure of the voluntary carbon markets.